Saturday, December 3rd, 2011
I was gathering together music for our upcoming holiday party, making selections and creating a playlist and came across some of my favorite renditions of Christmas tunes. We're decorating to these while we eat our fair share of peppermint candy canes.  Some are new, many are classic, I hope you find a new one to enjoy!     
Jingle Bell Rock ~ Rascal Flatts
I Believe ~ Frank Sinatra
A New York Christmas ~ Rob Thomas
Angels We Have Heard on High ~ Christina Aguilera
All I Want Is You (This Christmas) ~ NSYNC 
Marshmallow World ~ Regis Philbin & Steve Tyrell
Jingle Bells ~ Michael Bublé & Puppini Sisters
Last Christmas ~ Wham
Twelve Days of Christmas ~ The Muppets
All I Want for Christmas ~ Mariah Carey & Justin Bieber (duet)
It's the Most Wonderful Time of the Year ~ Barlow Girls
It's Beginning to Look a lot Like Christmas ~ both Bing Crosby & Michael Bublé
Christmas Time is Here ~ Vince Gauraldi Trio (also Toni Braxton)
Hark the Herald Angels Sing ~ Amy Grant
Song for a Winter's Night ~ Sarah McLachlan
Silver Bells ~ Elvis Presley
The Christmas Song ~ Diana Krall
Mary's Little Boy Child ~ Harry Connick, Jr.
Cold December Night ~ Michael Bublé
This Christmas ~ Christina Aguilera
Caroling, Caroling ~ Nat King Cole
The Christmas Waltz ~ Frank Sinatra
O Holy Night ~ Celine Dion
Silent Night ~ Sixpence None the Richer 
O Come All Ye Faithful ~ Faith Hill
The First Noel ~ David Archuletta
Ring the Bells ~ Travis Cotrell and Natalie Grant
I've Got My Love to Keep Me Warm ~ Dean Martin
Let It Snow ~ Michael Bublé
Winter Wonderland ~ both Jason Mraz & Ray Charles
Santa Baby ~ Kellie Pickler
Sleigh Ride ~ Take 6
Who Would Imagine a King ~ Whitney Houston
Happy Xmas (War Is Over) ~ Sarah McLachlan
White Christmas ~ both Ella Fitzgerald & The Drifters
Baby, It's Cold Outside ~ Lady Antebellum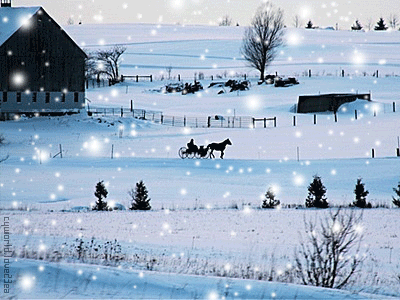 Do You Hear What I Hear? ~ Glee Cast
Carol of the Bells ~ Barlow Girls
(It Really Is) A Wonderful Life ~ Mindy Smith
I'll Be Home for Christmas ~ Josh Groban 
Somewhere In My Memory ~ John Williams (from Home Alone)
Have Yourself a Merry Little Christmas ~ She and Him
Little Drummer Boy ~ Jars of Clay
What Are You Doing New Year's Eve? ~ Harry Connick, Jr.
Auld Lang Syne ~ James Taylor
And just to bug my mister because he loves Paul McCartney but totally hates this song even though the rest of us like it, and it's a family joke to watch his facial expressions every time we play it:
Wonderful Christmas Time ~ Paul McCartney & Wings
What are you listening to this season?  Any renditions I should hear?  What do you recommend?  
images via here, here, and here
~ Linking up to Nester's Favorite Things Party  ~ 
/Link